Supporting the Picota Family
Thank you everyone who has given. We are beyond grateful! More than ever we are asking for your prayers for this amount to be met by October 14, 2022. Thank you for those who have sowed, those who will sow, and those who will sow again! May your harvest be returned to you 100 fold in Jesus name!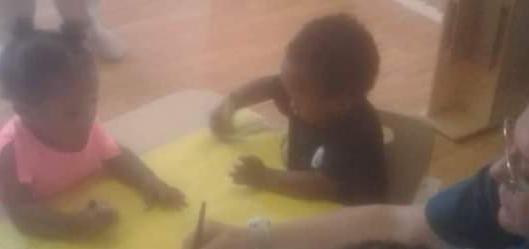 Supporting a Head Start classroom
God knows my testimony. He knows my heart, my hopes & prayer. The Lord is watching over all of his little ones. There is a great need for prayers and protection over all children, teachers, and staff. Every child needs to feel safe, loved, protected, and happy. Every parent needs to feel comfortable every day when they drop off their children. Every teacher needs to feel appreciated for their hard work and dedication, because it is obvious that they don't do it for money. Please, pray for al
Supporting Alecia's Health Journey
The tumor is shrinking in the left breast!!!! Praise the Most High!
Nate's YWAM Discipleship Training School & Mission
My goal has been reached! Thank you Jesus, and you all so much for your more than generous donations ❤️ Any further donations will be going to others that need financial aid (both within YWAM and beyond). Many thanks and much love, Nate Waters
Supporting the Newton Family
I met Kathy at a Bible study hosted by mutual friends of ours. I grew to love and appreciate her sweet testimony for Christ. She has a deep love for the Lord and a strong desire to know Him and like Paul in Philippians 3:10, she can say, "I want to know Christ and the power of His resurrection and the fellowship of His sufferings, being conformed to Him in His death" God is using this time of testing in Kathy's life for His Glory. May our generosity be used for His Glory too!
Ezekiel's Medical Relief Fund
QUICK STORY… A while ago my oncologist said to me we need more than faith 🤨. This week I was thoroughly impressed when our doctor said, "I don't know what you've been doing but keep doing it". 🥳 Implying that perhaps there is something more at work here. I'd say he's right since my son Ezekiel who they didn't expect to live or get into remission has done something they can't explain. Our 9 months chemo plan turned into a 1 month chemo. He's the only baby here with his diagnosis to get into
Friends of the River Houses
"We're huge fans of the River Houses homeschooling network — from literature to geography to natural history, the weekly & daily rhythm of blog topics is both informative and inspiring." "This is one of the best homeschool resources I have ever seen — bar none." "The River Houses has become an important part of our homeschool Monday mornings and we visit almost every day." "OMG!! This resource!!! I've only jumped around and explored it for an hour and I'm in love!!!"
Gerriets Family Mission to the Dominican Republic
Hello, dear friends and family! As a step of faith, we are joining our church mission trip to the Dominican Republic! We are looking forward to seeing how Jesus moves in other parts of the world, specifically the DR. Some things we hope for: to grow in awareness of God's love for all nations, to serve others, to need God's help with our limitations, and to bond with each other and our church teammates through this service. Thank you for joining us with your prayer and financial support!
Charisma-Art Christian Retreats
I was a ballet dancer, a teacher and a choreographer. From the age of 4 I knew my calling, but I didn't know Jesus yet... My passion, my love, my dream, my purpose was Dance. The only thing that interested me was my career, until I met Jesus and my life changed. Now I am married to a man of God who teaches the word, Ι gave birth to a daughter who has a talent for music andr my life purpose is to dance for the Lord and to teach the new generation in Greece the prophetic dance worship!