The FAYE Praise Foundation
As a child of God, I have struggled to understand the importance of a daily relationship with my Lord & Saviour. Now that he has saved me to use me as His servant & for His Glory, I am called & passionately compelled to do my best to love & help others, to be the hands & feet of Jesus in this broken world until He calls me home. In Jesus name, Amen Prayerfully yours, Carol Co-Founder The FAYE Praise Foundation, Inc.
Supporting the Lowe Family
Father God, oh Lord, Father please bless each person sending prayers our way and each person involved in this in anyway. Father God I pray that each person who gives will receive a hundreds fold return according to your word mark 4:20 and Matthew 13:8. Thank you so much Father for these incredible people and for blessing them abundantly more than they could ask or think (Ephesians 3:16-21)In Jesus mighty name amen and so be it ~ Sheri
Wright a Wrong
Believer in Jesus as My Lord and Savior. Trusting in His Will for my family and I. Confident in His plan. A wild faith journey; especially the last 2 years. So very humbled and thankful for His provision. Blessed with many a wife that loves Jesus. Blessed with 4 daughters and one in heaven before us. Thankful to those that have read/shared/donated/prayed over this GiveSendGo. Thank you to All.
Dudley Family Support
John is home recovering a little each day. He has 2 Dr's Appts. this week. The Dr's said " He IS A MIRACLE to have survived this. His heart was at 15%, now 35 to 40%. No brain damage like they said he would have. I want to thank everyone for PRAYERS, CARDS, FINANCIAL SUPPORT. Our GOD IS BIGGER THAN OUR PROBLEMS ✝️ I give all the GLORY AND PRAISE TO GOD for He is the great HEALER. Prayers are SO POWERFUL. Thank you and God Bless each one of you for your support 🙏 ✝️ Phyllis Dudley.
Supporting, [Baby] Willow Marie Dawn Wylie
This truly is a blessing from the Lord himself to have a website like this with a Christian foundation, phenomenal!
Supporting Alecia's Health Journey
The tumor is shrinking in the left breast!!!! Praise the Most High!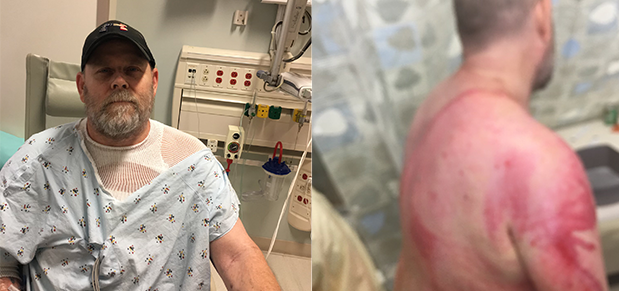 Please Help My Dad Recover
I would not be here if God did not have a plan for me. The journey has been rough and I know many don't understand why I'm doing what I do. I am sure of what I must do next! I just need god to lead me to the right people to help me. I can not do it alone, but with the right people and God looking after us! We can help so many!
Send Martha to Scotland
Throughout my life, in good times and in bad, the Lord has been by my side. He has blessed me beyond measure. The Lord brought people into my life and opened the door to opportunities that would one day bring me joy. In high school, I learned how to play bagpipes. My instructor, the late Kevin R. Blandford, taught me how to be a musician, leader, and friend. He also had a love for the Lord and he truly was a blessing to me and my family. I plan to honor him and the Lord this summer in Scotland.
Seth Rupenthal Children's Memorial Scholarship
My son, Seth Christian Rupenthal was killed in a tragic truck accident on May 29, 2022 in Indianapolis. We will be holding a Celebration of Life Service for family and friends of Seth Rupenthal on Friday evening, June 24, 2022 at the Calvary Chapel on the Horizon Church, 1117 Bridgeport Rd. Indianapolis, IN. 46231. Doors will be open at 6PM with services beginning at 7:00PM Website link: http://calvarychapel-horizon.org/ Church Phone (317) 247-7777