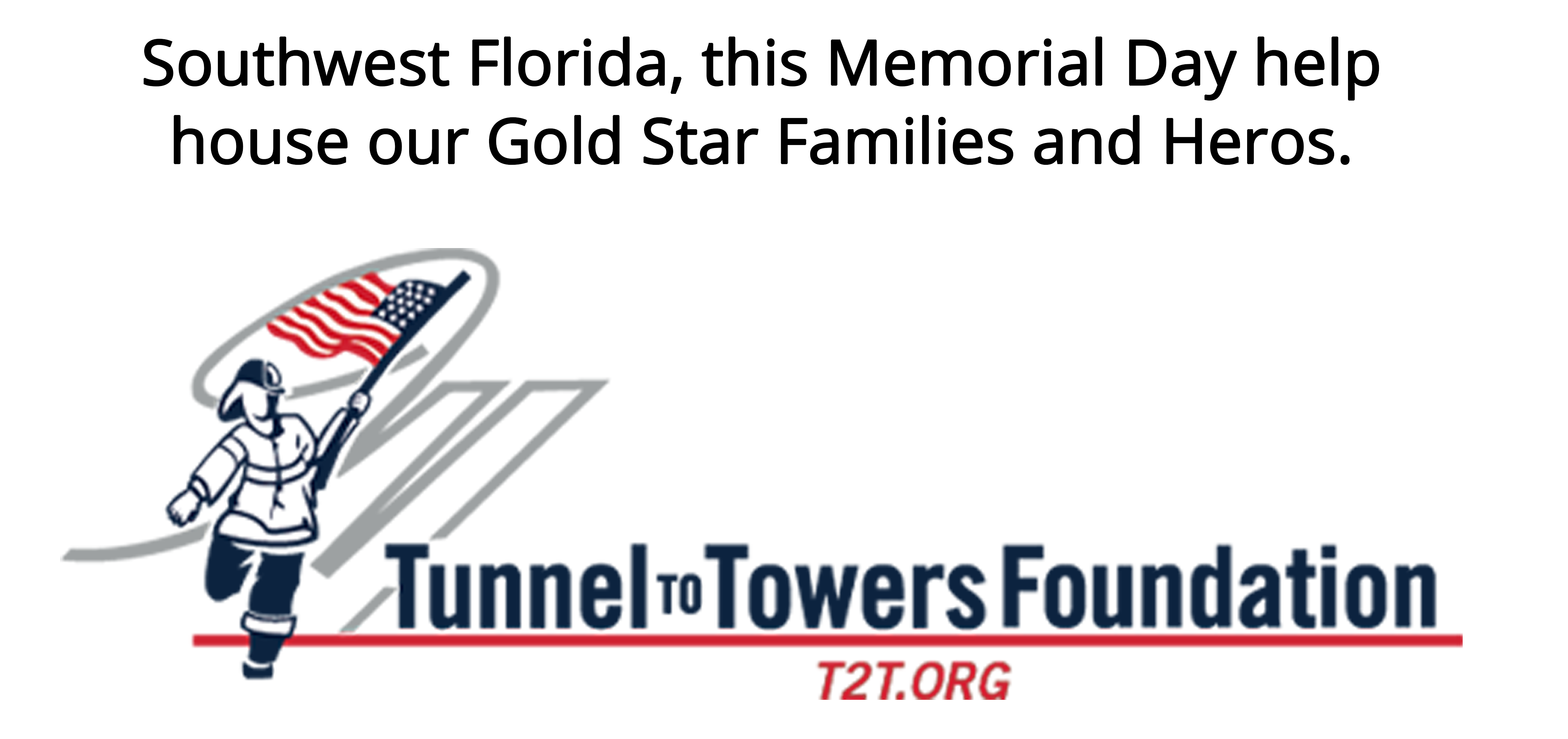 Memorial Fundraising
House our Heros and Those They Left Behind
Tunnels to Towers is based on the story of Stephen Gerard Siller, a firefighter who had been on his way to spend the day with his family golfing, but upon hearing the news of the North Tower being
Tunnels to Towers is based on the story of Stephen Gerard Siller, a firefighter who had been on his way to spend the day with his family golfing, but upon hearing the news of the North Tower being struck returned to the scene. Upon arriving at the closed Brooklyn Battery Tunnel, he was prevented from continuing on with his calling to help those in need, so he strapped firefighting gear to himself and continued on foot. He would give his life as many others did that day in the attempt to save anybody he could.
It's been over 20 years since our country was turned upside down and our best citizens were asked to raise their hand and serve. Those of us who've seen the valor, sacrifice, and the strain of families on a personal level can easily look back at that day many years ago and see just how much it impacted the course of our lives.
One of the hardest things I deal with as a realtor is knowing those who've served, and their families are at a disadvantage when it comes to owning a home. I chose Tunnels to Towers Foundation for their efforts in paying off the mortgages of Gold Star Families and taking on the housing shortage by breaking ground on developments specifically for those who've given so much.
This is an organization I can get behind and would greatly appreciate if you help me by making a small donation for Memorial Day. As Americans, I believe nothing represents who we are like taking care of those who were willing to take care of us.

See more Memorial campaigns
Mission Fundraising
Supporting Psalm 149 Praise Music Mission
Our praising children, in a recent music worship class, were pouring out
See more Mission campaigns